Peewee Tier Two Team Packs One Extra Bag Before Road Trip
---
---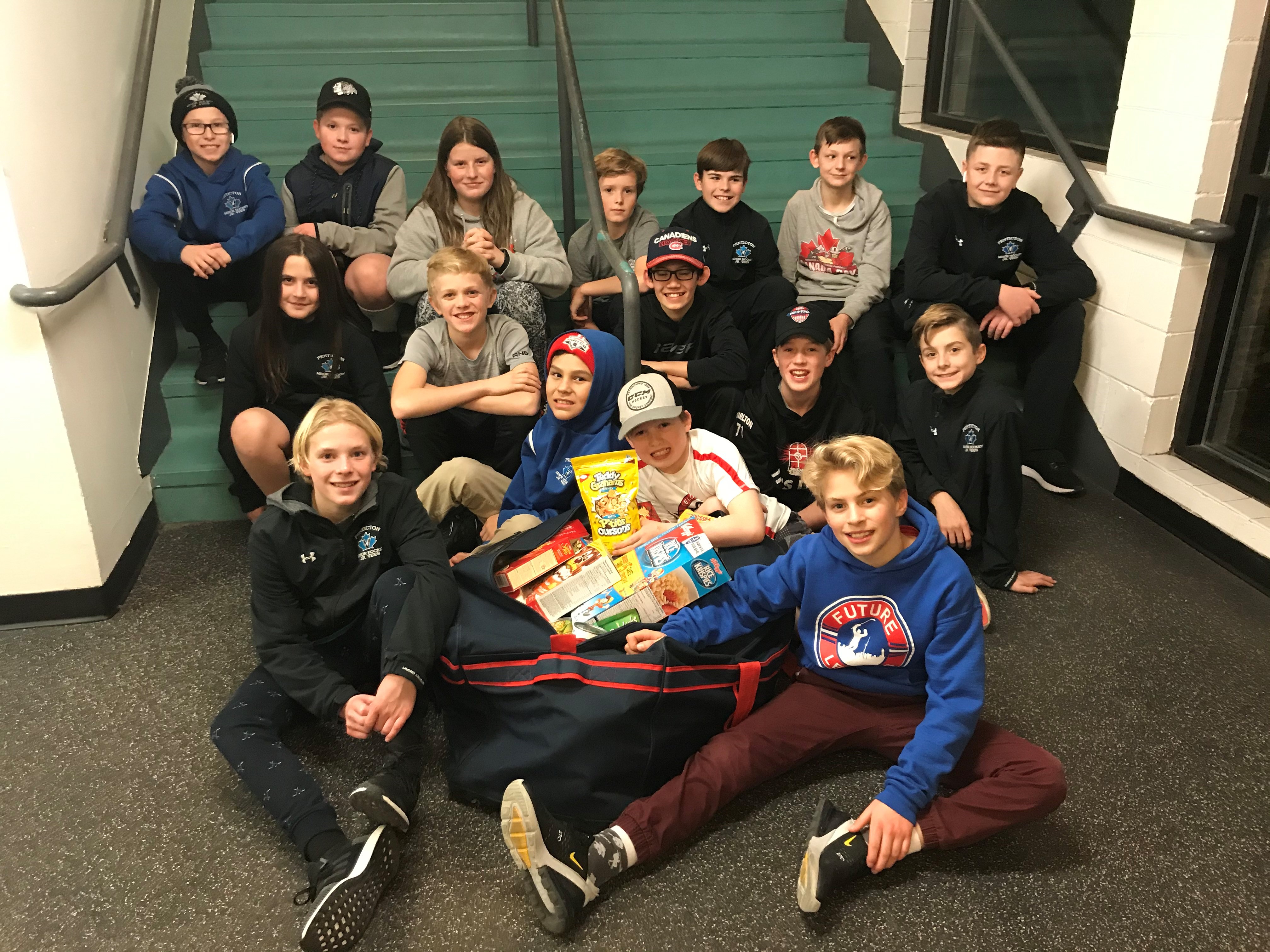 ---
The annual 10,000 Tonight food drive in Penticton sends students to the streets to gather non-perishable items for the local food bank.
The Penticton Minor Hockey Association Peewee Tier 2 team planned to join in with other middle-school students from KVR and Skaha Lake Middle School and high-school students from Princess Margaret and Pen-High Thursday night, but travel plans for a tournament in Spokane will prevent the team from participating.
In an effort to show their support and contribute to the event anyways, the team filled a hockey bag with food prior to their Wednesday night practice at Memorial Arena.
In all, over 130 items were contributed by members of the team who collectively would like to challenge other teams in Penticton's Minor Hockey Association to either participate in the event themselves or try to fill a hockey bag of their own. Parent, Skaha Lake teacher, and Penticton Minor Hockey Association board member Rick Johnson organized the event, commented that "We did it last year with members of the tier three team and it was one of the highlights of the season."
Anyone wishing to participate in 10,000 Tonight are encouraged to contact Pen High or Princess Margaret. The event takes place in the evening on Thursday, November 28th.